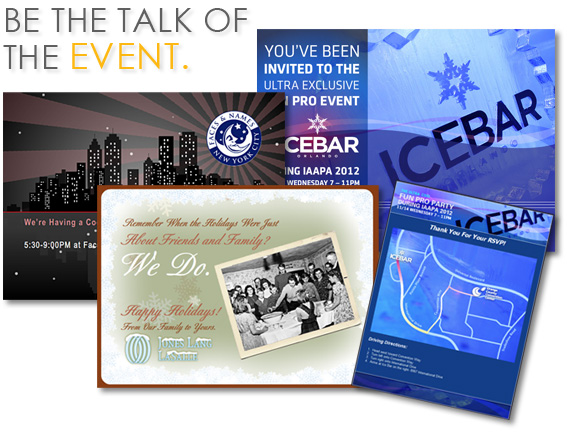 Animated Corporate Party Invitations and Holiday Cards
Engage with prospects and your existing clients in real-time with corporate party invite and animated holiday cards. We help companies create a dialog that helps support and create raving fans of their products or services.
Select an item below to view some examples of our customized invitation and holiday cards, or give us a call.
Our Flash Animated Event Invitations and Holiday Cards